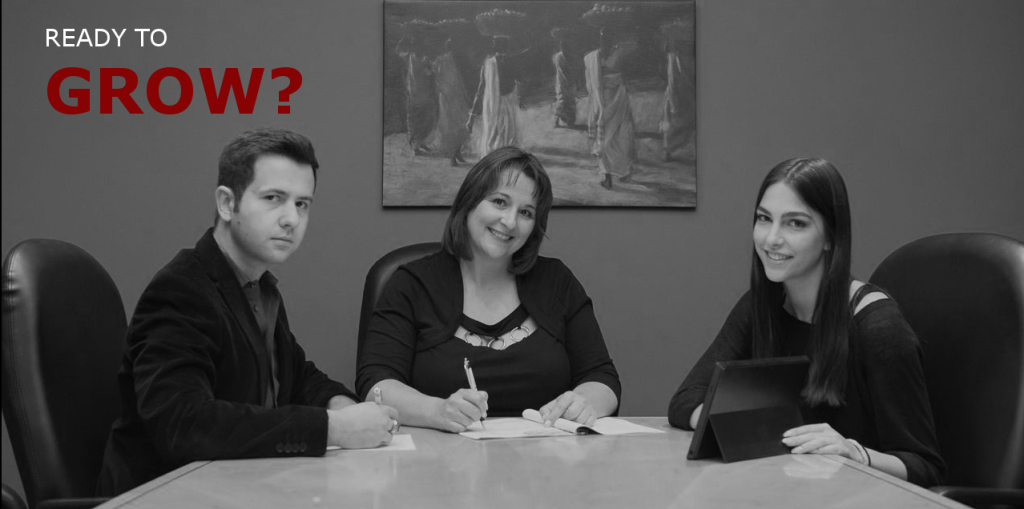 Strategy is the foundation of any solid marketing initiative. It defines your ideal client,
your positioning in the marketplace and the creative direction you want to take.
Not sure where you need help? Then why not order our Mini Marketing Audit. Trust us, this exercise alone will get you thinking differently and more productively about your marketing! Once we receive your audit, we will review your information, and then set up a time on the phone or in person with you so you can tell us a bit more about you and your company. At this one hour meeting, we will share some insights on where the opportunities lie to improve your marketing and answer any questions you might have.
$250 (credited when you come on as a client)
Ideal for companies that want have a solid understanding of their target market and position in the marketplace, but want to add the 3 pillars of Credibility Marketing to the mix.  Over 3 months, we will:
Conduct a Website Review and outline recommended changes
Develop an annual editorial plan and inventory of content required
Refresh branding and content sharing strategy for social channels
Refresh branding and content sharing strategy for branding and email marketing
Develop one new referral marketing strategy for clients and one for strategic partners
Outline one new online advertising strategy
$1500 per month for 3 months
CREDIBILITY MARKETING SYSTEM DEVELOPMENT (Our most popular service)
With an onslaught of new social media sites, apps and online advertising opportunities, marketing is changing drastically day to day.  If you haven't updated your marketing system or have NEVER formally outlined a system, this option is right for you.  Strategies for Success will tailor make a marketing system that is geared to YOUR target audience and YOUR corporate beliefs and values.    All our marketing systems focus on credibility marketing and collaboratively building you an effective and affordable way to:
Increase Awareness
Market Your Products and Services
Convert More Leads to Sales
Over a six month period we will help:
Define Your Audience Buying Patterns by interviewing your ideal clients
Enhance Your Positioning in the Marketplace

PILLAR 1 – Expertise Marketing

Outline and Develop a Comprehensive Content Marketing System to highlight your expertise
Create and Refresh Your Social Media Channels and post on your behalf
Create a Speaker Kit and approach to land speaking engagements for leads

PILLAR 2 – Referral Marketing

Outline and Develop a Referral system for clients
Outline and Develop a Referral system for strategic partners

PILLAR 3 – Online Marketing

Conduct Keyword Research Optimize Content and the Website for Key Search Terms
Develop a campaign to increase rankings on Google Develop and run a Google ad campaign
Research and recommend other opportunities for online exposure
Monitor and Measure effectiveness over the 6 month period
$2000 per month for 6 months
Turn your ideas into reality.  A powerful marketing system requires the
perfect mix of communication channels and compelling content
Content Marketing Support
Chances are, you already know the importance of content marketing.  The challenge is staying on top of it and most importantly keeping your followers engaged.  Quality content marketing:
Helps position you as an expert in your field
Helps your rankings with Google
Builds likability and credibility with prospects.
Here is a sample of pricing and the type of support we can provide on a monthly basis
Refresh 
Social Media Banners and Page Content
Write
 and publish 2 blog posts each month & promote via social channels
Promotion
 of content via 1 email marketing piece each month
Social
 channel posting, monitoring – 5 relevant posts per week going to Twitter, LinkedIn, Google+ and Facebook
Monthly
 reporting on key performance indicators (KPIs) & quarterly recommendations
$850 per month (min. 4 month commitment)
Other services include:
Creation and Submission of Press Releases
Editorial Calendar Creation
Website Content Creation & Optimization
Content Creation and Promotion (eBooks, Guides, White Papers)
Nothing helps to explain a complicated process, your benefits and your expertise like a substantial piece of content.  Not only can we help with production, but can start the ball rolling on promotions as well.
Includes:
Interviewing key staff
Writing, design and keyword optimization
Design and publish promotional landing page,
Create copy for 3 online ads and 5 social media posts for promotion.
$2500 for a publication up to 15 pages in length
There is a difference between website design and website development.  Designers are there to ensure the site resembles the brand and developers are there to make sure it meets your marketing needs.  We specialize in designing and developing websites that are marketing machines.  That means we bridge the gap between the creation of a functional site to one that we feel will market for your 24/7.   We begin with understanding the needs of a visitor to your site, savvy planning to help them move from area to area, up to date designs, optimized and quality content for rankings and lead conversion and reporting so that you can identify what is working and what is not. We ONLY create websites in WordPress because we believe they serve you the best.
Includes:
Marketing System Tune UP
Project Management,
WordPress Website Development,
Up to 7 pages of Key Content Development,
1 Landing Page Template
Keyword Research
Search Engine Optimization
Setting up of Google Analytics, Webmaster Tools and Weekly Reporting.
Training of back end CMS
Starting at $5000
Somehow your target market needs to KNOW you exist.  Did you know there are only 4 ways?
Online, Referrals, PR or Promotions (incl Advertising & Sales)
Lead generation needs to find the perfect balance between effectiveness and budget.
We can:
Identify a creative mix of lead generation tools
Help formalize an affordable marketing budget
Create your campaigns
Measure the effectiveness
Here is a sample of pricing and the type of support we can provide on a monthly basis
Identify, create, and publish 1 paid email marketing communication to a publication in your industry per quarter
Design and monthly management of paid search advertising with 1 of the following – Google AdWords, Facebook, Twitter, LinkedIn
1 Public relations outreach per quarter with an online press release
3 Public relations outreach per quarter via a media/blogger post or comment
1 Social channel engagement campaign per quarter
1 Call-to-action landing page per quarter
Monthly reporting on key performance indicators (KPIs) & monthly recommended changes
$2000 Per/Month with a minimum 4 month commitment
Getting leads to find you and like you is one thing.  
Getting them to buy from is another
Lead Nurturing Communication System
Lead nurturing requires a strong understanding of what an interested prospect needs and then providing them with the right info at the right time.
Up to 15 Steps of Lead Nurturing
Lead Nurturing Strategy
CRM review and recommendations
Lead Nurturing Content Development and Design
from $1500 Per/Month for 4 months
Annual Online Marketing Suite
Outsource your entire online marketing system for less than the cost of one salaried administrative assistant! Our annual program combines content marketing, lead generation and lead conversion into one monthly fee. You receive all the elements of our Marketing System Development, Content Marketing and Lead Generation packages as well as: 1 Lead Nurturing Communication System per year 1 Piece of Content Creation and Promotion per year.
From $3000 per month – min. one year commitment
By far the best value! Combining services will save you over $2000 per year!  Contact us to help you define what you need and an exact monthly cost.
Are you ready to start a conversation?